This short film is the culmination of a series of videos produced by ONA Local 8 that have aired at Lakeshore Cinema in Windsor, and on-line, created to raise awareness of the workplace violence inflicted on nurses. No Room to Grieve was produced to show the long-term impact of everyday trauma experienced by registered nurses and health-care professionals while on the job and the lasting impact of chronic workplace trauma – and to remind nurses and health-care providers that help is available.
Click the image below to watch the teaser. On September 9th, revisit this page to experience a glimpse into RN Emma's life — trapped in an endless cycle of trauma.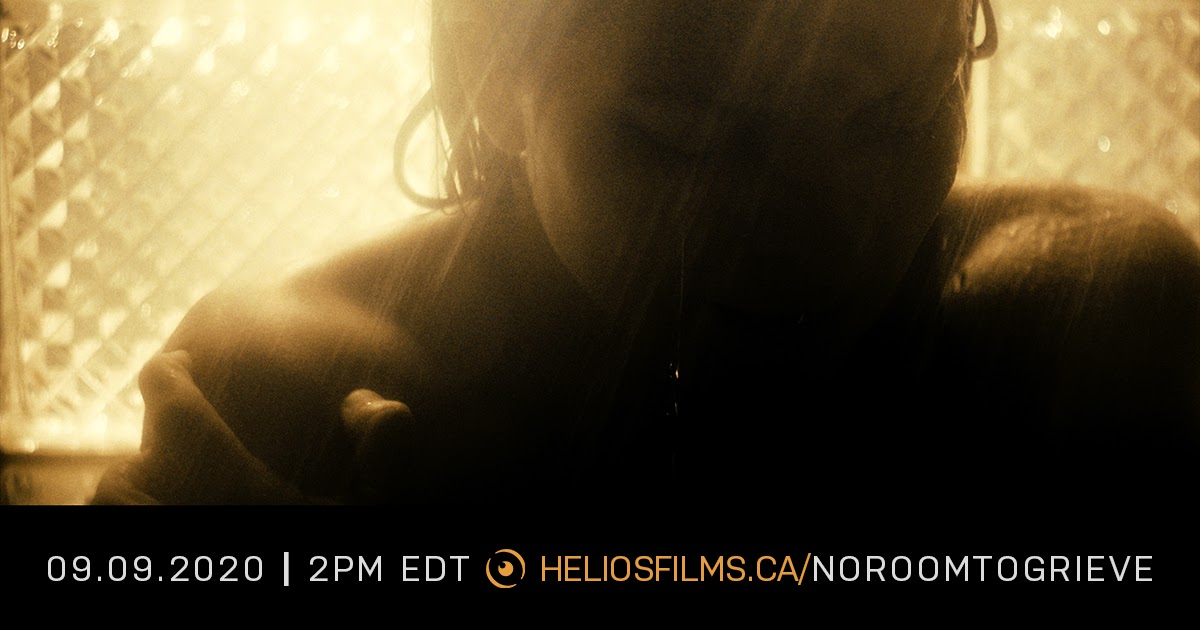 ONA Local 8 has created a webpage dedicated to helping front-line registered nurses and health-care professionals access support if they are suffering from the impact of workplace trauma. ONA Local 8 has partnered with a number of health-care organizations, including the Essex-Windsor Emergency Medical Services, Erie Shores Health Care, Hotel Dieu Healthcare, Windsor Regional Hospital, Windsor-Essex County Health Unit, Hiatus House, and the Canadian Mental Health Association to assemble a list of resources which can offer you many options to seek assistance.
Nominations Close at 1600 hrs today
Last chance to submit your ONA Nomination form!
Navigate to https://local8.ona.org/elections/ for more information!
Local 8 Elections Go Electronic
Read further for important information about the upcoming elections
Local 8 Electronic Voting Notice
In accordance with the ONA Constitution the term of office for all elected positions is now three (3) years. Local 8 will holding elections for all Local and Bargaining Unit positions for the 2021-2023 term of office ONLINE beginning Wednesday November 12, 2020. Election Voting Pins will be sent only by email. There will be no in-person voting.
In accordance with the ONA policies, it is the responsibility of the member to ensure ONA Central has your "current PERSONAL email address on record". ONA will NOT send election information to a work email.
To ensure you will receive your voting pins please update your information by going to the ONA website and accessing the Update ONA Member Information Page.

The deadline for updating your information is Monday October 12, 2020. Failure to update by this date may result in your not being sent your voting pin.
ONA Local 8 Bursary Winner!
Local 8 is pleased to announce the winners of our Nurses Week Bursaries
Local 8 Bursary - Improving Healthcare through Education. - Jamie Artinian-Buckley WRH member

Local 8 Bursary - Supporting Our Future Members
Carli Almasi - BSCN student
Madelyn Vermunt - Practical Nurse student
Magen Forget - BSCN student

Congratulations too all
Keeping you safe and informed
CODIV-19
As we struggle through this new reality we are faced with many sources of information - some are good and some are misleading or false.

Please be sure you verify you sources and try not to spread information that is not reliable and factual.

ONA has a website for updates: https://www.ona.org/news-posts/coronavirus-updates/

Local 8 is sharing information via our Facebook pages: https://www.facebook.com/onalocal8/

If you have questions and concerns please reach out to your Bargaining Unit President

Knowledge is power - stay powerful